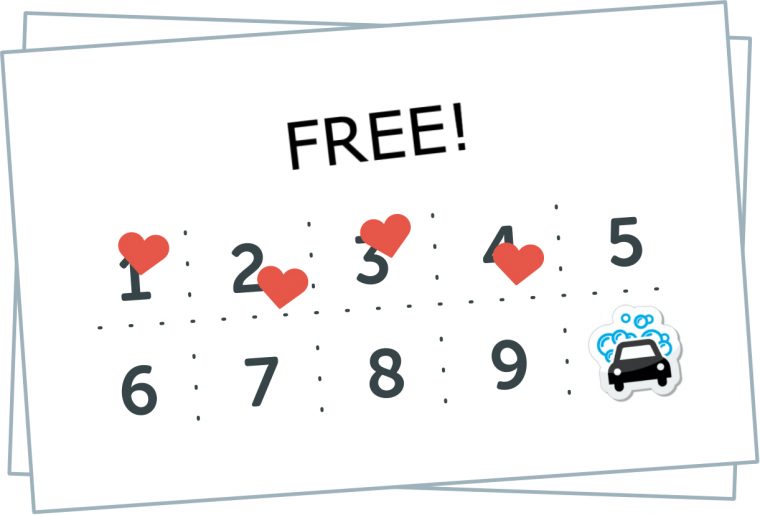 Today I want to show you a simple tactic that we've used to dramatically boost order form completion rates…
Resulting in significant revenue boosts in every marketing funnel where we've deployed it…
I call it Order Form Completion Compulsion Hack…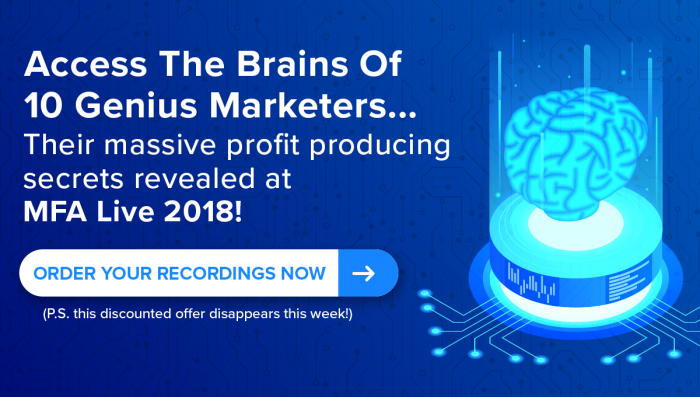 It takes five minutes to set up, so you can start profiting from it today.
Let me tell you the story about a car wash case study to demonstrate the deep psychological power of this tiny conversion hack…
A few years back a car wash did a split test on their punch card system to increase the number of repeat visits.
At one car wash they gave customers a punch card with eight punch slots required to win a free car wash…
At the other location they handed customers a punch card with ten punch slots, BUT they punched two holes for the customer to get them started.
Which car wash do you think saw more repeat visits?
The one with ten punch slots.
Why?
Because even though the customer only needed eight punches to win in both cases, the customers who received the ten slot card (with two punches started for them) felt like they were closer to the finish line!
And because people have a natural tendency to finish what they start, more customers visited the car wash to complete their punch card and win the free car wash…
This resulted in more repeat business, and of course, more revenue.
This same psychology applies to your order form…
If you pre-populate their order form with their name and email address, and use the three little words – "you're almost finished!" you will see an instant increase in your order form completion rate.
Here's an example of what that looks like: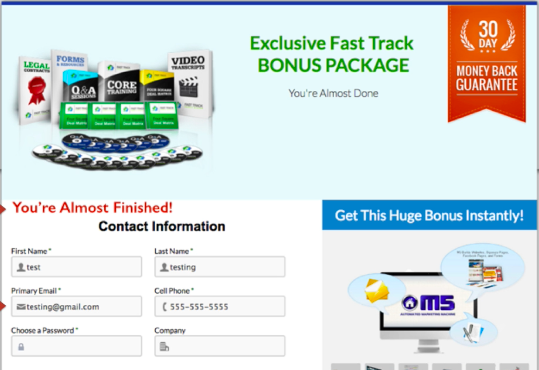 We've spent thousands of dollars testing this and every single time the phrase: "you're almost finished!" works like magic.
This is something you can put in place to boost your conversions today. Right now.
Leverage Order Form Completion Compulsion and watch your conversions go up, giving you an instant revenue boost.
Enjoy,
-Todd