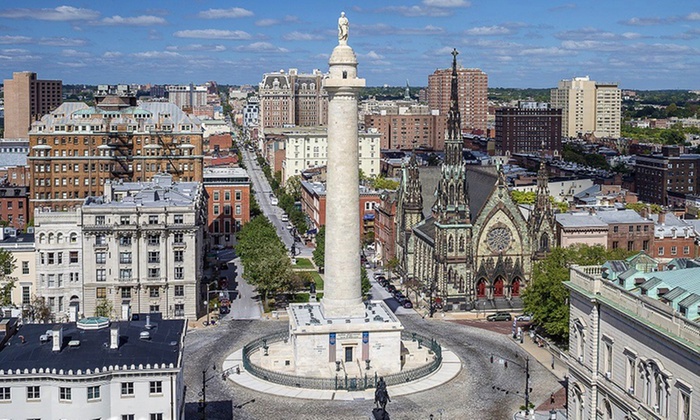 December in Baltimore is no fun.
Living in South Florida for the past ten years, I've come to view windy, 40 degree weather as the equivalent of torture. It should be illegal.
I was there to meet with a couple of divisions of Agora, as well as take a dozen marketers or so on a tour of their Mt. Vernon campus.
Walking around the Washington Monument and down St. Paul Street, I got to talking with one of the entrepreneurs in attendance, Michael E. Sharp dude. Been in this game a long time.
"How do you decide on the correct marketing model for different products," he asked.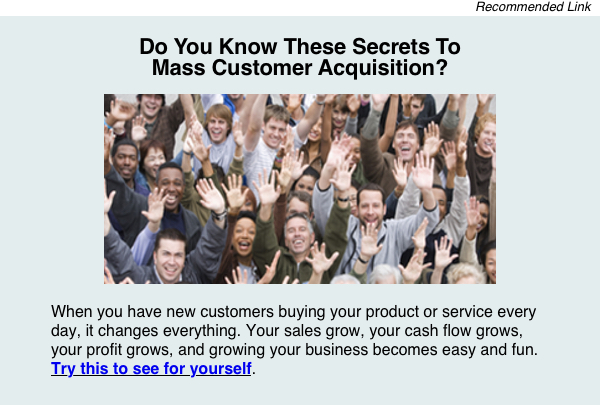 "As in… should you use a VSL, webinar, multi-part video sequence, etc.," I asked back as I zipped my sweatshirt to my chin.
"Yeah. Exactly."
"Well," I said, "there's no doubt there are certain marketing models better suited for different types of offers.
Like, a low-priced offer doesn't warrant a webinar, a multi-part video sequence, or a telephone sales team. It's just unnecessary. Those are more appropriate for higher-priced offers."
Burying my hands deeper in my pockets I continue:
"Tripwire offers — ultra-low-priced offers — can be sold with short-form sale letters or VSL's. And mid-tier offers can also be sold with VSL's as well as longer-form sales letters. And even webinars."
Michael nods.
"But," I say, "with that being said, not every marketing campaign model is appropriate for every marketer."
"What do you mean," Michael asks. The group now stopping for a minute to hear our tour guide, Joe Schriefer, talk a bit about one of the Agora buildings. 
"It's all about your core competencies," I say. "Some marketers are great on camera. Frank Kern, for example. Some aren't. The ones who aren't shouldn't do on camera video.
Some marketers are great at product launches. Like Jeff Walker. Some aren't. Like Russell Brunson. Russell's a wizard at webinars, not so much product launches. So he does lots of webinars. Whereas Jeff isn't great at webinars, as he's said, so he doesn't do many."
I look at Michael. He looks like he's getting it. So I go on…
"Some marketers are great at writing emails. Like Andre Chaperon and Ben Settle. That's their core competency. Not on-camera video or webinars. So they don't do much of those. They stick to email. What they're amazing at. The key is finding your core competency and going deep with it."
"Got it," Michael says. "So do you experiment with different methods if you don't know your core competency yet?"
"Yeah. Sure. You'll quickly see what you enjoy, what you're good at, and what brings you the most results. Then, stick primarily to that."
He nods. And the tour continues.
It's an important point worthy of you pondering as well.
A mistake I see a lot of new marketers make is modeling what they see a "guru" doing, absent of understanding the skills required to do it.
Just because someone else is screaming the praises of webinars or product launches or email-only campaigns or any other type of marketing model for that matter, doesn't mean it's right for you.
It's likely effective for them because it leverages what they're good at. That doesn't mean it's what you're good at. And that's okay.
Everything should stem from your core competencies right now. As they change and improve you can reassess. But start where you are right now.
Recognize: If you lined-up a dozen top marketers and looked at what they're doing, you'd likely find a variety of different models being used. All effectively.
Why? Because it's less about the marketing model and more about the message being delivered via the underlying skillset.
A good marketing message can be delivered via multiple marketing models and still be effective.
So don't get caught-up in trying to find the "perfect marketing model".
Start with your core competency. Then put together a rock-solid, air-tight emotional and logical marketing argument delivered with the skills you possess.