The first 350 to 800 words of your marketing message have a tremendous impact on your sales and your conversion rate…
…and it can make or break whether prospects ever even see your offer let alone, buy it.
Get those first words right… and you'll make more sales and more money without having to change any other element of your entire marketing campaign.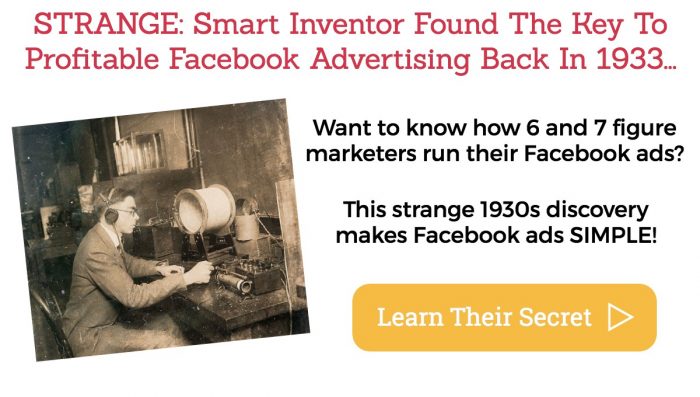 Let me illustrate how to do it correctly with a quick story…
If you didn't know, I'm a Jersey boy. Born and raised.
Now living in South Florida with my wife and two daughters.
My backyard has a gorgeous water view of a lake stocked with turtles and large-mouth bass (and likely a gator or two).
When I first moved down here ten years ago, a couple of days a week I'd take my girls out back for a little fishing.
But, not being an experienced angler, I botched many opportunities to pull the big ones out of the water and here's why…
Whenever I felt a fish swallow the bait I'd immediately begin reeling-in as hard and as fast as I could. It was exciting!
My rod would be bent over…
The reel would be tight and screaming…
And my girls would be jumping up and down cheering me on…
But, then… in an instant… it would all stop.
The line would go slack.
The rod would straighten-up.
And I'd reel-in nothing but my torn bait.
What the heck happened?
The fish spit-out the bait and swam away, that's what happened.
Why?
Because, as I later learned, before reeling in any fish, you need to "set the hook" — yank back on the rod to make sure the hook gets embedded in their jaw so they can't spit it out and swim away.
Once I began setting the hook, I rarely ever lost a fish again.
Today, I routinely pull chunky three pounders out of my lake.
Just like with fishing, if you attempt to reel your prospect in too early in your marketing, you'll lose them.
They'll spit your marketing out and swim off to a competitor.
Before attempting to reel prospects in, you need to "set the emotional hook".
If you talk about your product, your product features, your product benefits, or your offer before setting the emotional hook properly, you'll lose most prospects.
What you say, and don't say, within the first 350 to 800 words of your marketing campaign determine how well and deep that hook gets set.
To set the hook firmly in your prospects' mind and heart — so they're highly-engaged and glued to your message…
You need to get them emotionally excited about the pay-off and benefits they can experience with your Unique Mechanism.
That's it.
That's the whole objective of the first 350 to 800 words.
Do anything else, skip this, or get it wrong, and your conversion rate will continue to suffer.
You'll continue to let new customers slip away…
And you'll continue to make less money than you could and should…
Learn how to properly set the emotional hook in the first 350 to 800 words of your marketing, and watch as you pull more and more new customers out of your market and into your business…
Watch as your sales conversion rate jumps up immediately…
And watch as you bank more and more money.
Enjoy,
-Todd