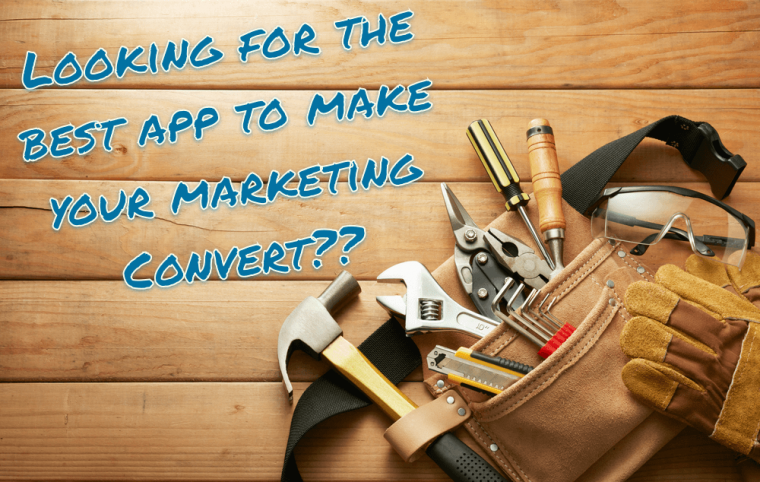 Of all the apps and software tools and page builders out there, which one optimizes your funnel the best?
I see someone asking this question somewhere on social media every single day.
The answer?
NONE of the apps, NONE of the software tools, NONE of the page builders optimize anything. That's not what they do; that's not what they're there for.
A tool like Clickfunnels, for example, is there to make setting-up and publishing your marketing pages and processing orders as brain-dead simple as possible. And it does it very well. In fact, I recommend CF.
But, getting your marketing message to convert, maximizing new customer sales, boosting average order value… all the stuff that makes you money… nope, doesn't do any of it.
Why?
Cause that's NOT the job of your software tools or your page builders.
There's no feature any of them include which ensures you have marketing which converts and makes you a bunch of money.
No. That's your job. And your software is simply the tool you use to execute.
So, you need to realize… in order to have a marketing funnel which legitimately makes you money and grows your business, you need to learn how to construct a marketing message which converts prospects into buyers.
And, you need to realize that simply owning any tool… or all the tools, for that matter… doesn't automatically give you that skill.
Just like buying all the tools needed to build a new home doesn't give you the skills or knowledge or ability to actually build one.
That's where the E5 Method comes in for you.
Cause, no matter what tool or app or page-builder you're using… and, no matter what type of funnel or marketing model you're using or choose to use… the E5 Method is what gives you a marketing message which turns prospects into buyers for you.
Like it has for Aaqib, for example (who happens to use Clickfunnels)…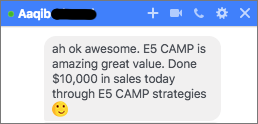 But, there are E5 Marketers using Thrive Architect, LeadPages, Kartra, OptimizePress, InstaPage, Unbounce, you name it.
Point is…
The magic isn't in the tool.
No. The magic is in what you use the tool to communicate to your marketplace. Your message.
Structure it correctly, and I don't care what tool you use… you'll make a lot of money.
Enjoy,
Todd 🙂
P.S. Check it out:
There's a reason the most-respected marketers on the planet consider this the go-to way to structure your message for max sales conversions.